Are you in search of the best solar fence lights to illuminate your outdoor space? Then you are at the right place, as this guide will equip you with all you need to know.
Solar fence lights are a smart choice because they are a renewable source of light. This means that you don't have to worry about complicated installations or wiring because they're powered by sunlight.
With solar fence lights, you can add ambiance to your outdoor space without having to worry about power trips or safety hazards. They are an environmentally safe solution for your outdoor lighting needs.
Some solar lights have special features like a smart sensor that enables them to detect when someone is near and light up; others light up immediately after the sun goes down, staying illuminated.
Solar lights are very low maintenance. However, the only downside is that they may not shine brightly on cloudy days as they are very much reliant on sunlight and their installation process can be expensive.
Still, we cannot overlook how versatile they are to install. You also get to save a lot of money on electric bills in the long run, as they are less expensive to operate.
There are so many wonderful options on the market. Not sure which one to buy? We have made a list of the 5 best solar fence lights to guide you in choosing a solar fence light that meets your needs.
For clarity, this article is divided into sections. In the first section, we will discuss the benefits of using solar lights, followed by the factors to consider when choosing solar fence lights.
Then we will go through an extensive list of our best picks. This section will be followed by the "frequently asked questions" section and the final thoughts.
Best Solar Fence Lights: Benefits of Using Solar Lights
People choose solar lights for a variety of reasons, the most obvious being the benefits. Let us now look at some of these benefits.
Environmentally Friendly
With solar lights, you reduce the impact on the environment as solar lights are energy efficient, drawing power from the sun. Solar lights use clean energy. This means you're reducing your carbon footprint, a genuinely eco-friendly choice.
Easy Installation And Low Maintenance
There are no wirings needed with solar lights and this makes them mobile. No electrical cords are required so you can easily position them to suit your needs.
The purchases usually come with the tools and equipment needed for installation.
Solar fence lights do not require an electric power source as solar panel technology aids the conversion of sunlight into energy. This energy is then stored in batteries.
You may need to change these batteries, however, not very often. Because these are lights meant to be exposed to the elements, they do not require much maintenance.
Reduced Energy Expenses
Solar fence lights utilize clean energy. This means you can reduce how much you spend on electric bills.
Safe to use
Because they do not require external wiring, solar fence lights are safe, as you don't have to worry about power trips, overheating issues, or safety hazards. You may consider this a win-win situation if you have pets or little children.
High Visibility
Being powered by sunlight doesn't make these lights inferior when compared to their electrical counterparts. They are still able to illuminate your outdoor space, helping to discourage thieves and trespassers.
These benefits may have cleared any doubts you had about getting solar fence lights. At this point, you may have already decided that you're getting a solar fence light.
Now, that's all very good, however, there are factors that you need to consider before making a purchase. Let's dive into that.
Things To Look Out For When Choosing Solar Fence Lights
There are an array of choices in the market and even while comparing our five best picks, you may still have a hard time choosing which lights suit your needs the best.
That is why we have made an extensive list of factors you need to consider before choosing or buying a solar fence light. These factors will ease your confusion and help you in making an informed choice.
Purpose
Now, this is an important factor to consider as it will determine what your lighting needs are and how you can satisfy those needs. Before buying a solar fence light, you should already know how you plan to use it.
Knowing whether you need the lights for safety and security or as a decorative fixture will help you determine the design and functions you're looking for in your solar fence light.
Brightness
Once you know the purpose you wish your solar fence light to serve, you need to consider brightness next. The brightness of solar lights is measured in lumens, which is a more useful measure than the old wattage measurement.
Knowing how bright you want your outdoor space to be will determine the number of lumens you want your solar fence light to have. This is another important factor to consider.
Solar Panel Type
The two most common types of solar panels used to power solar lights are monocrystalline and polycrystalline solar panels. These solar panels are photovoltaic (PV) solar panels.
This means they are able to convert the energy from the sun into electricity. They are less efficient than solar thermal panels but are preferred for residential use as they don't require large facilities.
Monocrystalline solar panels have a single silicon crystal in each photovoltaic cell. They are rigid and heavy but very efficient in producing electricity.
Mono solar panels are a good choice for areas with lower sunlight as they are able to draw out the maximum amount of energy. They also have a better heat tolerance, making them perfect for areas that experience extreme heat.
Polycrystalline solar panels, unlike monocrystalline solar panels, are composed of several crystals of silicon fused together in a single photovoltaic cell. They work better in areas rich in sunlight and have a lower heat tolerance.
The presence of multiple silicon crystals in each cell reduces the movement of electrons inside the cells making them less efficient than mono panels. However, this solar panel is budget-friendly compared to mono panels.
Both monocrystalline and polycrystalline solar panels are the premium choices as they are more effectively able to utilize sunrays. However, Polycrystalline solar panels are less efficient in producing energy than monocrystalline panels.
This is because the fused fragments of silicon provide less room for the electrons to move around. Monocrystalline panels also have a better heat tolerance compared to polycrystalline panels.
The solar panel technology of a fence light also influences your choice, as you most certainly want to meet whatever lighting needs you may have.
Battery And Capacity
If you want a powerful solar light, it is recommended that you opt for lithium-ion or lead-acid batteries. These batteries have the highest capacity.
Each of these batteries differs in charge time, energy storage, and lifespan. Lithium-ion batteries have a longer lifespan, although they are more expensive.
If you're looking for low-power lighting, though, you may want to consider NiMH batteries. They can run for long periods of time and have a large capacity.
Recharge And Run Time
knowing how long each model takes to recharge and how long they are able to run between charges is important. Again, this depends on what your needs are.
You may need a battery that lasts through the night or even longer. Choosing a product that has a lower runtime than your needs require will have the batteries running down to zero repeatedly, which shortens the lifespan.
The Bulb Type
The most energy-efficient, bright light bulbs out there are LED light bulbs. This makes them the best options for solar lighting.
LED bulbs have a long lifespan and can last up to 50,000 hours. This allows them to run maintenance-free.
Your Budget
before purchasing solar fence lights, you need to have a budget. This will help you determine what you can afford and how much you're willing to spend, depending on the brand, quality, and design.
Warranty
It's great if you chose a solar light that comes with a warranty. This way, you can have them returned easily in case you need them fixed or if you find that they are not the best fit for your needs.
Features and Accessories
This is another factor that influences your choice of solar light. You may want a solar light with automated options or smart sensors.
Some Features Of Solar Fence Lights You May Want To Look Out For
Coverage and distance
This is important if you're planning to buy a motion sensor security light. It is the angle of coverage that determines how the sensor detects motion for the light to be triggered.
Knowing the right angle is necessary to avoid situations where the lights are frequently triggered by any slightest detection. This could become annoying if it happens.
Weatherproof
Choosing solar lights that are able to withstand unpredictable weather conditions can be a wise choice. This is because solar fence lights are often exposed to rain, dust, and heat.
Color Temperature
Some solar lights are able to change color and intensity, depending on the temperature. Lower-temperature bulbs give off warm colors that are similar to incandescent bulbs.
On the other hand, bulbs with higher color temperatures give off cool colors that are similar to LED lights.
If this is a feature you are interested in, you may want to pay more attention to the model you're choosing.
Having exhausted our list of factors, we will now explore our best 5 picks for solar fence lights.
PowerVersity.com will earn a tiny commission if you purchase a product from one of the links in this article. This enables us to keep the lights on, but it does not impact the price you pay. Visit our 
Affiliate Disclosure
 page for more details.
Specifications Of The Best Solar Fence Lights
Greluna Solar Wall Lights Outdoor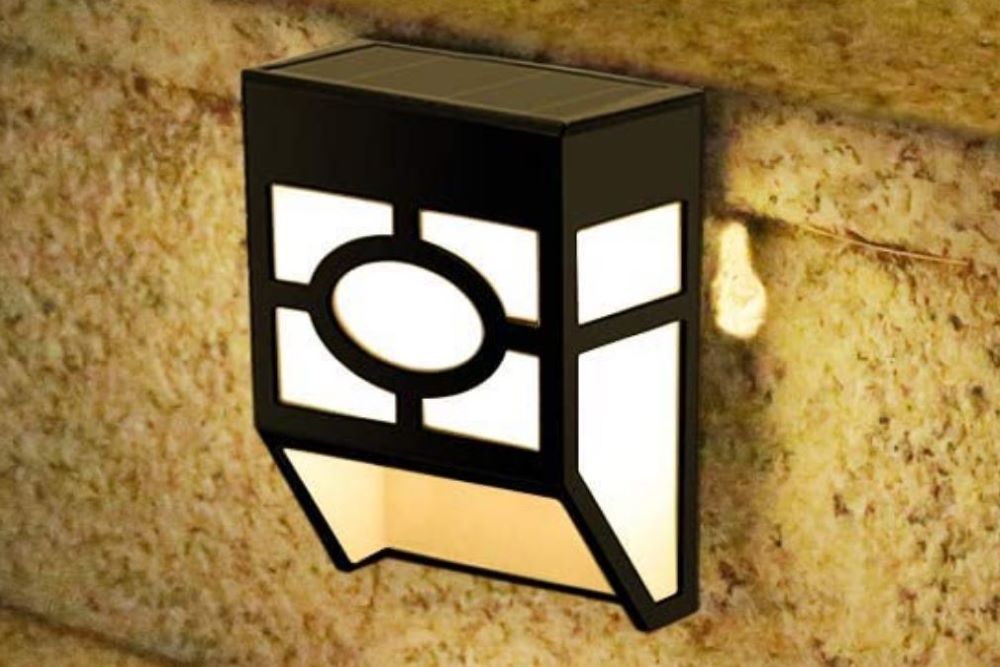 Making it to our 5 Best Solar Fence Lights list as number 5 is the Greluna Solar Wall Lights Outdoor. They are wireless and easy to install.
This solar fence light is weather resistant with high-quality ABS material, making it durable and safe in different weather conditions.
It fully recharges in 6 hours and can stay illuminated for up to 8 hours.
A purchase comes with 8 solar lights, each emitting about 10 lumens of brightness.
This solar light comes with two modes that you can choose from – warm white and color changing.
The warm white is suitable for daily decoration, while the color-changing mode is best suited for festive occasions and holiday decorations. The lights switch on at night and off during the day, automatically.
Pros:
Two different modes to suit your needs
Easy to install
Comes with installation equipment
Weather resistant
Sufficient amount of brightness
Con:
For maximum brightness, you may want to change the rechargeable batteries
Best Solar Fence Lights: SOLPEX Solar Deck Lights Outdoor
Making it to number 4 on our list is the SOLPEX Solar Deck Lights Outdoor.
A purchase comes with a pack of 16 lights fitted with a warm LED light that emits 2 lumens of brightness.
It also has an automatic switch on/off feature that allows it to turn on at dusk and off at dawn.
It takes about 4 to 5 hours to recharge fully.
Another outstanding feature is the waterproof design.
With a hard ABS shell and high-quality solar panel, this solar light is able to withstand rain or wind.
Pros:
Weather resistant. IP44 waterproof
100% sun-powered
Easy installation
Comes with a pack of 16
Con:
They may not provide as much light as needed
Best Solar Fence Lights: ROSHWEY Gutter Lights
Making it number 3 on our list is the ROSHWEY Gutter lights. This is a 9 LED waterproof fence light with an UFO-like design.
This solar light was designed with large solar panels and batteries that can last for about six to 10 hours.
Its rechargeability depends on the temperature and direct sunlight.
Made from high-quality eco-friendly ABS material, this solar-powered light is durable and long-lasting for all weather conditions.
Pros:
Weather resistant. IP55 waterproof
Two different installation methods
9 LED solar lights
1600mAh rechargeable battery
180 days warranty
Con:
Does not provide optimum brightness
Best Solar Fence Lights: BAXIA TECHNOLOGY BX-SL-101
Number 2 on our list is the BAXIA TECHNOLOGY BX-SL-101 Solar Lights Outdoor.
This is a motion-sensor solar light that automatically turns on when it detects a motion within a three to five-meter radius.
A purchase comes with 4 lights and each comes with 28 LEDs, emitting 400 lumens of brightness.
This ultra-bright solar-powered light meets both your security and lighting needs.
This solar light is also easy to install as it doesn't require any wiring.
You can easily have it mounted on the wall with the screws that come along with the product.
A lampshade covers the LED for protection. It is also water and heat-resistant.
This is both an eco-friendly and energy-saving option.
Pros
Motion sensor lights
Eco-friendly and energy-saving
Weather resistant. IP65 waterproof and heatproof
No dim mode
30-day full refund policy and 180-day limited product guarantee period
Con
Installation is not as easy as the other products
Aootek New Solar Fence Lights with Lights Reflector
The Aootek New Solar Fence Lights with Light Reflector is at the top of our list of the top 5 best solar fence lights.
It comes with a lithium-ion battery.
This solar light is equipped with three intelligent modes; dim light sensor mode, strong light sensor mode, and constant light mode.
It also has an intelligent automatic switch on/off mode.
This feature allows the lights to turn on when motion is detected at night and turn off after 15 seconds when the motion has stopped.
The upgraded PIR motion sensor is able to detect people as far away as 20-26 feet.
This solar-powered light is constructed with high-quality ABS material which is more durable and waterproof.
This is another product that efficiently meets both your security and lighting needs.
Pros:
120 high-powered LEDs
Three lighting modes
Waterproof and durable. IP65 waterproof.
30-day full return service
Con:
May experience low brightness levels
Best Solar Fence Lights: Frequently Asked Questions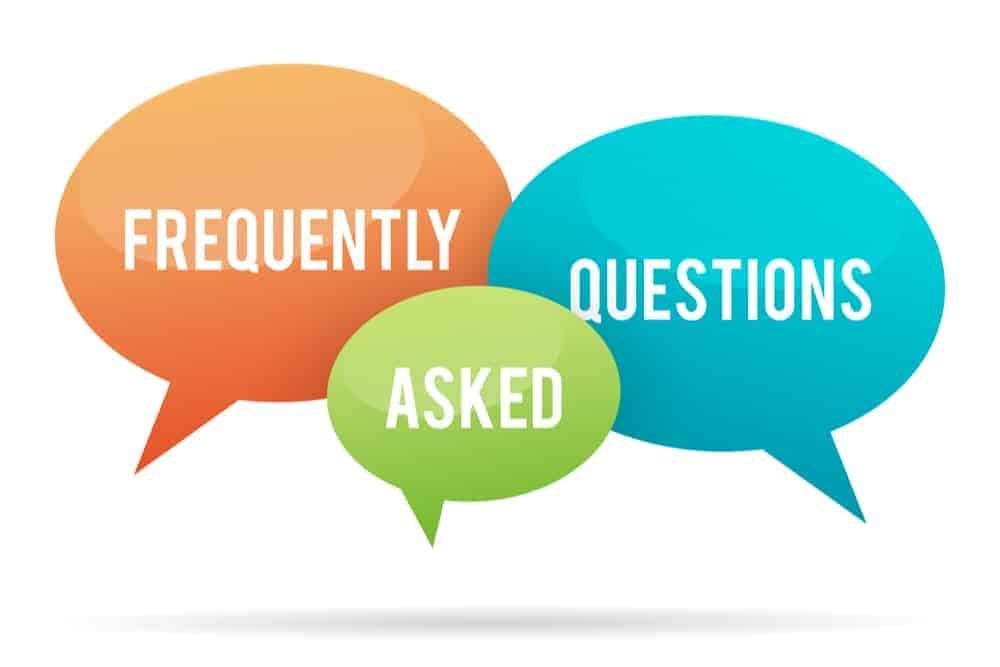 Having come this far in this guide, you may have some questions before you go on shopping for solar fence lights. Here are the answers to some questions you may have.
1. Do Solar Lights Require Direct Sunlight?
Yes. If your solar lights are under a shade then it is not guaranteed that they will get adequately charged.
2. How Long Do Solar Fence Lights Last?
The batteries in solar lights can last up to three to four years before needing any replacements. They are the first to wear out.
When it's time to replace the lights, you'll know because they will no longer be able to maintain a charge.
3. Should I Leave Solar Fence Lights on All Night Long?
The majority of solar fence lights have an automatic feature that lets them switch on when it's dark and switch off when it's daylight. They have a continuous runtime at night
Solar-powered lights do not run during the day as this is the time when they get to recharge using energy from the sun.
4. Do Solar Lights Charge on Cloudy Days?
Yes, but at a slower rate.
5. Do Solar Lights Require Batteries to Work?
Yes. This is because solar lights get energy from the sun which charges the solar panel. The energy is stored in the batteries during the day and at night you use the electricity.
My Final Thoughts
If you are looking for energy efficiency and an environmentally friendly option, then solar fence lights are an excellent choice.
They guarantee you a safe and beautifully bright outdoor space that is low-maintenance.
Before making your purchase, you need to identify your needs so as to choose a brand and model that suit you.
However, we strongly recommend the Aootek New Solar Fence Lights with Light Reflector for you.
Notwithstanding, the other 4 products listed above are also good to buy as we have done thorough research before listing them.
The upfront costs for a solar fence light installation may be expensive, but it is a worthwhile investment as it will help reduce the cost of electricity bills in the long run.
Solar-powered lights are an eco-friendly option that utilizes clean, renewable energy and provides you with outstanding illumination for your outdoor space.
We hope this PowerVersity buying guide was helpful and that you will be able to choose a product that will best serve your needs.
Please share your comments with us by completing the "Leave A Reply" form at the bottom of this page.
Please see our Solar Lighting page for additional buying guides like this one. You might also find our Renewable Energy page useful.
References And Further Reading
5 Best Outdoor Solar Spotlights
How To Install Solar Streetlights
amazon.com – Fence Solar Lights
homedit.com– How To Choose The Best Solar Fence Lights For Backyard
panparks.org – Best Solar Fence Lights For Garden/Backyard