Do you need the best refrigerator to facilitate different fermentation processes? Then, all you need is a guide on the article "What is a kimchi Refrigerator".
This PowerVersity guides on what a kimchi refrigerator is informative and educative. It will enlighten you on how this refrigerator will satisfy your need.
For clarity's sake, I will be discus what a kimchi refrigerator is all about in the overview section. Then, how it works will follow.
After that, the features and factors to consider will come next.
Also, it will provide you with the benefits and drawbacks of using a kimchi refrigerator. Then, the
Similarly, my recommendation will come under the specification, and comparison section.
However, questions and answers to the frequently asked questions about the kimchi refrigerator.
Lastly, my final thought on the subject matter will wrap it up. This article has much to offer you, hence read to the end.
What Is A Kimchi Refrigerator: Overview
A kimchi refrigerator is a special refrigerator built for the purpose of fermenting kimchi. Though it is useful to store other items.
They are designed to meet every requirement of fermentation because there are colder and more humid. Also, they have a consistent temperature than other conventional refrigerators.
In addition, they provide a more consistent fermentation environment and have less moving air.
The kimchi refrigerator is best for storing kimchi. These kinds of foods tend to turn sour when stored in a conventional fridge.
Furthermore, kimchi cannot last more than a week if you put it in a conventional fridge. Kimchi refrigerators can last more than a week or even keep it fresh for up to 4 months.
However, the kimchi refrigerator uses its cold temperatures to slow down the fermentation process. After which, it will perverse the flavors of the food and keep it fresh.
More so, they have additional features like a UV sterilizer. It uses it to keep off harmful bacteria cultures from invading your kimchi as a disinfection method.
Therefore your kimchi refrigerator is worth your investment because it can do a lot. Just place your order.
What Is A Kimchi Refrigerator: How It Works
The kimchi refrigerator is the best choice if you want to facilitate proper fermentation.
The rate and process a kimchi fridge uses are what make it unique and ahead of others.
So, to facilitate this fermentation, a kimchi refrigerator must have a few special features.
Many decades ago, the fermentation process and preparations were done using local and traditional methods. It helps to preserve food as they bury food in the ground inside a stoneware pot to preserve it traditionally.
But with advancements in technology, a kimchi fridge was born.
Its purpose is to stimulate the environment that naturally occurs in the ground.
Kimchi refrigerator uses a temperature of 4C as the FDA recommends for a normal refrigerator. It helps prevents fermentation as it uses a lower temperature than other refrigerators to keep your food.
Also, it has more moisture and air circulation that helps ferment food. It lasts for a longer time and keeps away bugs from invading your items.
A kimchi refrigerator is different from a normal refrigerator in the following ways:
The humidity level is higher: Kimchi fridge uses higher humidity levels to preserve foods. Just like the temperature, a higher humidity level affects the fermentation process and helps safeguard food from fermenting.
Colder: A kimchi fridge offers more safety to food by remaining colder than other conventional refrigerators. This is because the kimchi fridge has and uses lower internal temperature than other fridges.
Air movement is lower in a kimchi fridge: When air movement in a fridge is low, the process will result in a consistent temperature. This is what a kimchi fridge uses to prevent fermentation.
What Is A Kimchi Refrigerator: Pros And Cons
Pros Of Kimchi Refrigerator
Here are some of the pros of kimchi refrigerators:
Temperature and humidity control
They provide precise temperature and humidity control, which is crucial for the fermentation process. The ideal temperature for kimchi is between 0°C and 4°C, and the humidity should be around 60-70%.
They also have built-in sensors and controls that maintain these conditions, ensuring that the kimchi stays fresh and flavorful for longer.
Odor control
Kimchi has a strong, pungent odor that can permeate other foods stored in the same refrigerator. Kimchi refrigerators are designed to prevent this odor from spreading to other items in the fridge.
They are also equipped with air filtration systems that help to reduce the odor inside the fridge.
Longer shelf life
These types of refrigerators help to extend the shelf life of kimchi by maintaining optimal temperature and humidity conditions. Fermented foods like kimchi can spoil quickly if they are not stored properly, but a kimchi refrigerator can keep them fresh for up to several months.
Convenience
Without a doubt, kimchi refrigerators are designed with convenience in mind. They have multiple compartments and shelves that allow you to store different types of kimchi and other fermented foods separately. This makes it easier to organize and access your kimchi collection.
Preservation of nutrients
Kimchi is a nutritious food that contains vitamins, minerals, and beneficial bacteria. The optimal temperature and humidity conditions provided by kimchi refrigerators help to preserve these nutrients, ensuring that the kimchi is as healthy as possible.
Cons Of Kimchi Refrigerator
Limited storage space
Kimchi refrigerators are generally smaller than regular refrigerators, which means that they have limited storage space. This can be a problem if you have a large family or if you need to store other food items in addition to kimchi.
Moreover, you may need to buy more than one kimchi refrigerator if you need to store a lot of kimchi.
High cost
These types of refrigerators are typically more expensive than regular refrigerators, which can be a major drawback for many consumers.
Depending on the model and brand, the cost of a kimchi refrigerator can range from several hundred to thousands of dollars, making it a significant investment.
Energy consumption
Also, they require more energy to run than regular refrigerators. This is because they have additional features, such as a fermentation function and temperature control, that require more power.
As a result, you may notice a slight increase in your electricity bill if you use a kimchi refrigerator. But that's not something to worry about.
Limited functionality
They are designed primarily for storing and fermenting kimchi, which means that they have limited functionality.
Unlike regular refrigerators, they do not have features such as ice makers, water dispensers, or adjustable shelves. This can be a problem if you need these features for other types of food storage.
Maintenance
Unfortunately, kimchi refrigerators require more maintenance than regular refrigerators. This is because they have a specialized fermentation function that requires cleaning and maintenance to ensure that the kimchi is properly fermented.
Additionally, the gaskets and seals on a kimchi refrigerator may need to be replaced more frequently due to the high humidity and acidity inside the refrigerator.
Limited availability
Sadly, these types of refrigerators are not widely available in many parts of the world, which can make it difficult to purchase one. Depending on where you live, you may need to order a kimchi refrigerator online or import one from Korea, which can be expensive and time-consuming.
Features of Kimchi Refrigerators
The features of kimchi refrigerators are as follows:
Temperature Control
One good thing you'll definitely about kimchi refrigerators is their precise temperature controls that allow you to set the temperature to a specific level that is ideal for storing kimchi.
Typically, the temperature range is between 0 to 10 degrees Celsius, which is colder than a typical household refrigerator.
Multiple Compartments
Kimchi refrigerators often have multiple compartments, allowing you to store different types of kimchi and other fermented foods separately. This is important because different types of kimchi require different storage conditions to maintain their flavor and texture.
Air Circulation
Again, these units have a unique air circulation system that helps to maintain the optimal temperature and humidity levels inside the refrigerator. This system ensures that the air inside the refrigerator circulates evenly, which helps to prevent hot spots and cold spots from forming.
Carbon Filter
Many kimchi refrigerators come with a built-in carbon filter that helps to remove any odors or impurities from the air inside the refrigerator. This helps to keep the kimchi and other fermented foods fresh and flavorful for longer.
Glass Door
Most, if not all, kimchi refrigerators have a glass door that allows you to see the contents of the refrigerator without opening the door.
This is important because opening the door frequently can cause fluctuations in temperature and humidity levels inside the refrigerator, which can affect the quality of the kimchi.
Energy Efficiency
These units are designed to be energy-efficient, which means that they use less electricity than a typical household refrigerator.
This is because they are smaller and have specialized features that are optimized for storing kimchi and other fermented foods.
Other Additional Features
Other features to consider are the use, brand, or type of refrigerator to purchase.
The usage of this fridge should be of paramount importance to the user. If it is only for kimchi, then you need to be certain about getting the one that meets your specific needs.
Also, the product brand matters because you need to see the review on the product you intend to buy.
Factors To Consider When Choosing A Kimchi Refrigerator
Below are considerations when buying a kimchi refrigerator.
Size
The size of the kimchi refrigerator is an essential factor to consider. You should first determine how much kimchi you will be making and how much you will need to store. A larger refrigerator can accommodate more kimchi and may be suitable for larger families or individuals who make kimchi in bulk. However, if you only make small quantities of kimchi, a smaller refrigerator may be more suitable.
Temperature Control
The temperature control of the refrigerator is another important factor to consider. Kimchi requires specific temperature ranges to ferment properly. Typically, a kimchi refrigerator should maintain a temperature range of 0 to 10 degrees Celsius. Therefore, it is essential to check the temperature range of the refrigerator before purchasing it.
Humidity Control
Kimchi requires a specific level of humidity to ferment properly. A kimchi refrigerator should maintain a humidity level of around 70 to 80 percent. Humidity control is essential to prevent the kimchi from drying out and becoming too hard.
Energy Efficiency
Energy efficiency is another crucial factor to consider when buying a kimchi refrigerator. A refrigerator that is not energy-efficient will consume more power and increase your electricity bill. Therefore, it is essential to look for a refrigerator that is energy efficient and has a high energy rating.
Price
You need to consider the price of this refrigerator to know if it is not beyond your budget or pocket.
Well, refrigerators' prices may seem high but their services are worth even more.
In addition, price should not be a barrier to buying a good product that will serve and last for you.
Kimchi refrigerators are available at different price points. However, the price of the refrigerator will depends on the size, features, and brand.
It is essential to set a budget and look for a refrigerator that fits within your budget while also meeting your requirements.
Brand and Warranty
Finally, it is essential to consider the brand and warranty of the refrigerator. Look for a reputable brand that offers a warranty on their products.
A warranty will provide you with peace of mind knowing that the manufacturer will repair or replace the refrigerator if it develops any faults.
Specifications Of the Top 5 Selected Kimchi Refrigerators
Frequently Asked Questions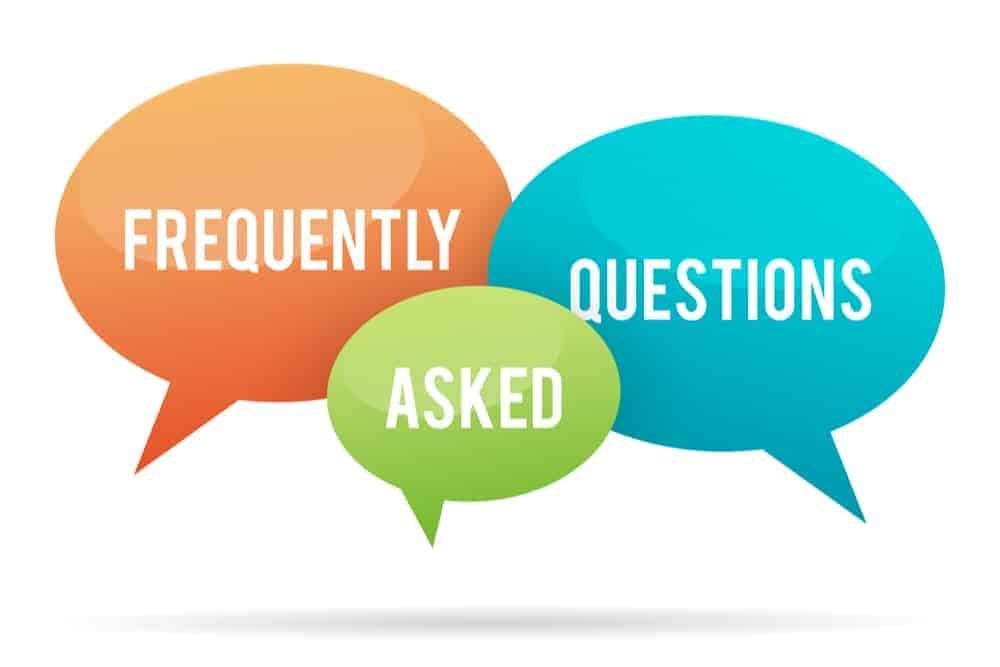 1. What is the difference between a kimchi fridge and a regular fridge?
In comparison to a standard refrigerator, the kimchi refrigerator attempts to be colder, more stable in temperature, more humid, and with less circulating air, creating the perfect atmosphere for kimchi growth. Some versions could have extras like a UV sterilizer.
2. What is the purpose of kimchi?
Since kimchi is a fermented food, it is a superior probiotic. Kimchi contains the same lactobacilli bacteria that are present in yogurt and other dairy products that have undergone fermentation. You may maintain a healthy digestive system by consuming the so-called "good bacteria" found in kimchi.
3. How do you know if kimchi is fermented?
The development of bubbles is one of the most visible indications of fermentation. The beneficial bacteria create carbon dioxide as a byproduct of fermentation. So, if you notice bubbles in your kimchi container, fermentation has started.
4. How do you eat refrigerated kimchi?
Kimchi can be consumed immediately from the refrigerator or heated in a small pan with 1 US tbsp (15 mL) of vegetable oil. Both approaches are delicious! Others love the tangy texture when heated, while some folks prefer the cold, spicy flavor.
Eat simple kimchi either warm or cold.
5. Is it OK to eat kimchi every day?
The frequency of eating kimchi. Probiotics and advantageous bacteria must be taken often in order for kimchi's health advantages to be noticed. To be more precise, it is advised that one serving (100g) of kimchi be consumed each day. However, regularity can mean many different things to different people.
6. How many types of kimchi are there?
More than 100 distinct varieties of kimchi have been developed as a result of geographic locations, temperature variations, and other environmental factors. However, the three most often offered varieties of kimchi are baechu, kkakdugi, and nabak.
What Is A Kimchi Refrigerator: My Final Thought
The kimchi refrigerator quickly gains notoriety for its usefulness due to the inclusion of several containers in these appliances.
You can use kimchi refrigerators to also store other foods like meats, fruits, and vegetables in the provided containers.
In reality, the way Korean food is traditionally prepared necessitates heavy storage (Koreans have a long history of storing food for the family, as well as food for their friends and neighbors to share).
Kimchi refrigerators are available locally at appliance stores and specialist Asian markets. You should be able to easily look for kimchi refrigerator stores nearby and go to the closest merchant as it's widespread in Korean households.
I sincerely hope you enjoyed reading this essay and learned something new. Your opinions on the matter would be highly appreciated.
If so, do let us know what you think by using the "Leave A Reply" form found at the bottom of this page.
To read more articles like this, please click on THIS page. You may also find the pages below very helpful
Further Reading And References
5 Best 100-Bottle Wine Refrigerators
What Is A Counter-Depth Refrigerator?